Professor Hong Una Leads the International Sports Talent and International Referee Training
Professor Hong Una, who was the youngest international football referee in Korea, leads international sports talent with her various international refereeing experiences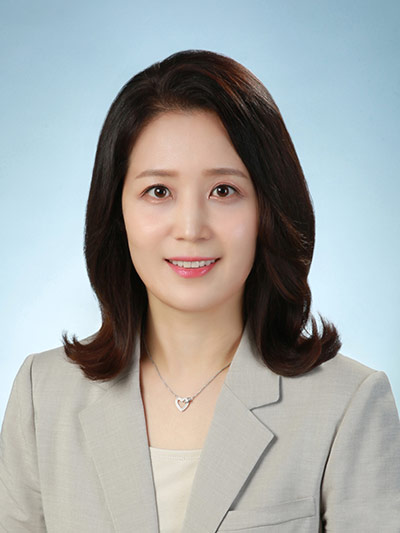 Professor Hong Una of Ewha Department of Kinesiology and Sports Studies will lead the "2022 International Sports Talent and International Referee Training" project supported by the Ministry of Culture, Sports and Tourism (MCST) and Korea Sports Promotion Foundation (KSPO). The project supports the education of sports talents in various fields, including athletes, coaches, referees, and sports administrators. The 2022 project will be jointly promoted by Ewha Womans University and Kookmin University.
Professor Hong mentioned, "Many courses that have been operated separately are now integrated into one big project which accurately matches with my personal expertise, so I had no choice but to feel responsible," adding, "I want to contribute to Korea's sports diplomacy considering my experiences related to international sports, being FIFA international referee, FIFA referee instructor, and AFC referee subcommittee member."
This project divides into "International Sports Talent Training Course" and "International Referee Training Course," which consists of 8 courses in total. The former course includes foreign language course, work-training course, executive training course, and foreign degree acquisition course. The latter course includes international refereeing course, domestic refereeing course, post-training of the course graduates, and refereeing workshop. Professor Hong is responsible for the entire process, from developing the curriculum to the promotion of the project, recruiting and selecting trainees, managing the courses, finding on-site training institutions, and evaluating and reporting results.
In particular, this project is expected to offer a differentiated program with the support of the Ewha Department of Kinesiology and Sports Studies, which is the first university to establish a sports department in Korea back in 1945 and has been contributing to the discovery and training of female sports talent. This project, which involves professors and researchers from various departments such as International Studies, International Office Administration, and French Language & Literature, is expected to be of practical help to domestic sports talents who are dreaming to enter the international stage.
Professor Hong had qualified as the youngest Korean FIFA international referee in 2003 at the age of 23, and has a history of refereeing at various international competitions, including the 2008 Beijing Olympics semifinal, the 2010 Women's FA Cup final, and the FIFA Women's U-20 World Cup. After retiring, she became a professor at her alma mater, Ewha Womans University, and is the only FIFA referee instructor in Korea. She served as the first female vice president in the history of the Korea Football Association in 2021.
The recruitment of applicants for the "2022 International Sports Talent Training - Foreign Degree Acquisition Course," the first program of the project, will be held from August 1 (Mon) to 18 (Thu). Support funds up to 30 million won per year including tuition, airfare, and residence fee will be paid to those who are scheduled to enter master's courses at the Master of Advanced Studies in Sports Administration and Technology (AISTS) and FIFA Master's sports administration related program.