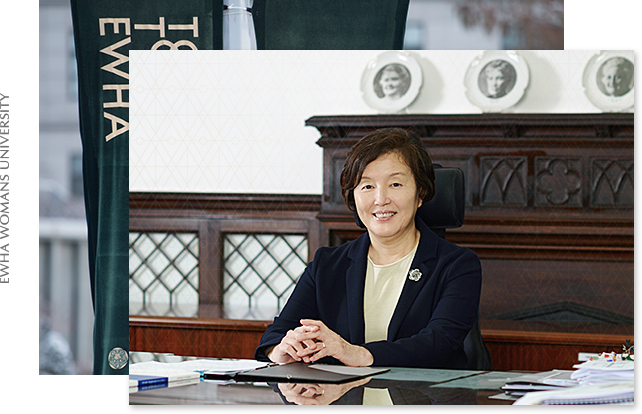 Women Intellectuals Pioneering the Future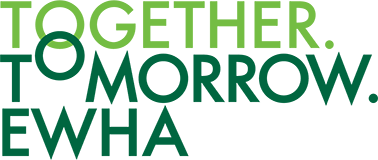 Since its foundation in 1886 as "Ewha Haktang", Korea's first modern educational institution for women, Ewha has been a pioneer of change for women in Korea. Thanks to the seeds of learning sown by Ewha, women in Korea have been able to affirm their identities as women and achieved their full potential as members of society despite facing discrimination, prejudice, and attempts to deny them basic rights.
As a pioneer in higher education for women in Korea, Ewha has produced female leaders in every field, at every level, while contributing to the academic and social development of Korean society. With the fourth industrial revolution looming over us like an enormous wave, Ewha now faces another turning point. A new, challenging environment is developing, which will lead to exponential changes in society, from the way we communicate to the way we live, which means education needs to focus on providing human resources for converging, cross-disciplinary fields.
For well over a century, Ewha has prioritized innovation and drawn inspiration from a desire to rise to every challenge. Our goal is to continuously pursue a brighter future by expanding the extent of Ewha's educational capacity and research, cultivating academic empowerment, creating a new model for university education, and strengthening community ethics through communication and trust to help society grow in positive directions.
From a single female student, Ewha has grown into a world-class women's university with majors in every field including the humanities, social sciences, natural sciences, engineering, medicine, and the arts. We are proud to state that "Ewha is like no other in the world," as our female community of minds stand up as leaders of our time to take on the challenges ahead.
KIM HeisookPresidentEwha Womans University