Professor Jeonghoon Lee from the Department of Science Education (Earth Science Major), won the 2020 Korean Geological S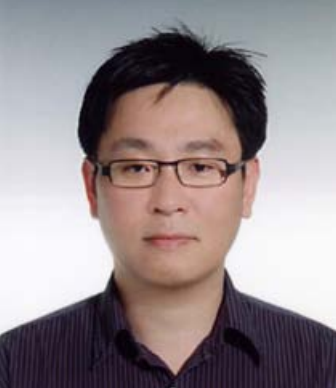 Professor Jeonghoon Lee of the Department of Science Education (Earth Science major) was awarded the Best Paper Award for the study of isotopic geochemistry in the field of hydrogeology at the '2020 Fall Geological Sciences Association Conference' held from October 27 (Tue) to October 29 (Thu).
Professor Jeonghoon Lee, who received a master's degree in environmental geochemistry from Seoul National University and a doctorate in isotopic geochemistry from Dartmouth University, USA, studied water vapor isotopes using satellites during his postdoctoral course at the Jet Propulsion Research Institute at the University of California, USA and has conducted past climate restoration studies using glacial isotopes as a senior researcher at the Polar Research Institute.
He is currently participating in an international joint research (https://thwaitesglacier.org/people/jeonghoon-lee) using isotopes on how the Antarctic Swait Glacier responds to climate change and is planning a hot water drilling in Antarctica in cooperation with the Polar Research Institute for the first time in Korea to study how deep seawater, ice shelf, and sea ice interact.
More than 1,000 researchers in the geological and global environment fields at home and abroad participated in this online conference to understand the latest research results and trends. Meanwhile, at the "3rd Next-Generation Geological Scientists Conference," held as part of this conference, Da-yoon Min, (Department of Science education, Earth science major, '18) won the Presentation Award for the University Division.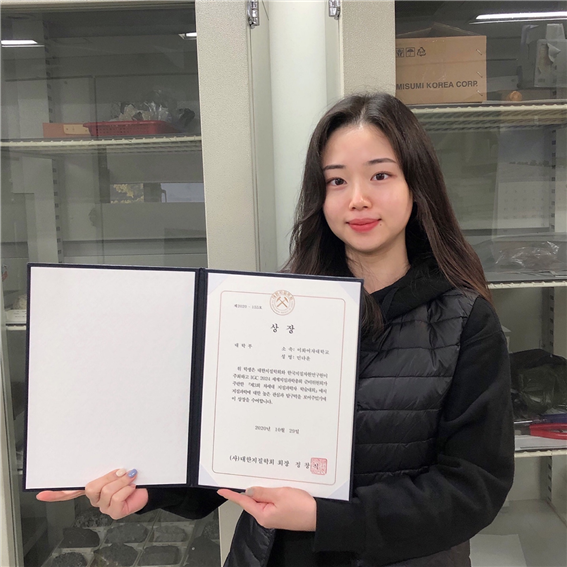 At the '3rd Next Generation Geological Scientists Conference' hosted by the Korean Geological Society and Korea Institute of Geoscience and Mineral Resources and sponsored by the Preparatory Committee of the International Geological Congress 2024, Da-yoon Min (Advisor: Professor Jeonghoon Lee) presented her research topic, "An experimental study on constant water flow for isotopic evolution of meltwater from ice" and received the Korean Geological Society President's Award. Da-yoon Min's research was awarded the honor for her quantitative research on melting experiments to study the isotopic fluctuations of snow or glaciers due to future climate change.
Da-yoon Min said, "I am happy to receive a big award at the Fall Geological Sciences Association where I participated for the first time as an undergraduate student, and I will continue to work harder to make Ewha's name shine."