School of Continuing Education Opens New horizons for Online Learning
The School of Continuing Education (Dean: Sangmi Cho) has been carrying out continuing education effectively through various digital classes and flexible management of degree programs for the first semester of 2020.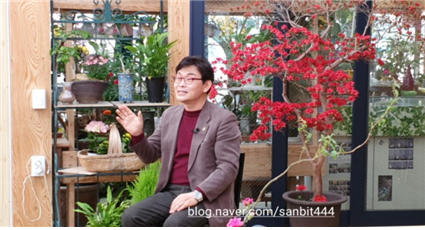 Instructor Sangok Shin of Horticulture Psychology Instructor Program appearing in Docu-S-Prime
Horticulture Psychology Instructor Program, which has continuously garnered attention since 2016 is receiving even more attention because of its capability to heal people's exhausted psychological state from the corona virus. In April, it was especially popular with its digital class using Zoom. On May 14th, instructor at Ewha School of Continuing Education appeared on YTN Science's Docu-S-Prime, introducing in detail horticulture therapy which can relieve people of stress by becoming emotionally attached to and comforted by companion planting. More than 200 students who completed the course are working in social welfare institutions or as after-school instructors and their work as horticulture psychology instructor at dementia prevention classes and mental health welfare centers are especially outstanding.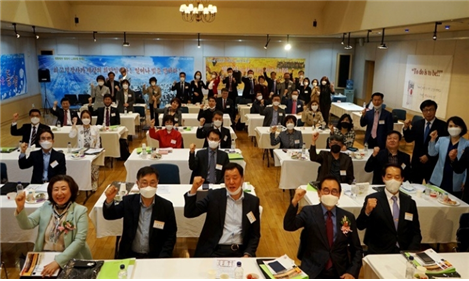 Students of Top-notch Lecturer Program cheering up together after the matriculation ceremony
Meanwhile, despite difficult circumstances due to the spread of Covid-19, passionate students gathered for the 22nd Top-notch Lecturer Program on April 29th. Prior to the matriculation ceremony, distanced seating arrangements and disinfection were thoroughly carried out, with wearing masks and temperature checks mandatory.
The Top-notch Lecturer Program involves various experts gathering for cooperation and mentoring. It was founded in 2009 and has since produced new talents and lecturers with expertise. Up until the 21st term, approximately 500 people have completed the program so far. The Top-notch Lecturer Program is taught in team teaching method by expert instructors including Eunki Yoon, president of Korea Mentor Guide Association. Students also get to listen to stories from instructors currently working in the field.
The 22nd term will combine offline and online classes to adjust to the spread of Covid-19 crisis. President Byeongjae Ahn, who is in charge of the program, told that he will do his best to deliver the Top-notch Lecturer Program by learning, sharing and serving together.