[General] [Online Festival] Invitation to 2020 EAASIS WEEK (11.16.~20.)
작성처

국제처 국제학생팀

Date

2020.11.11

1825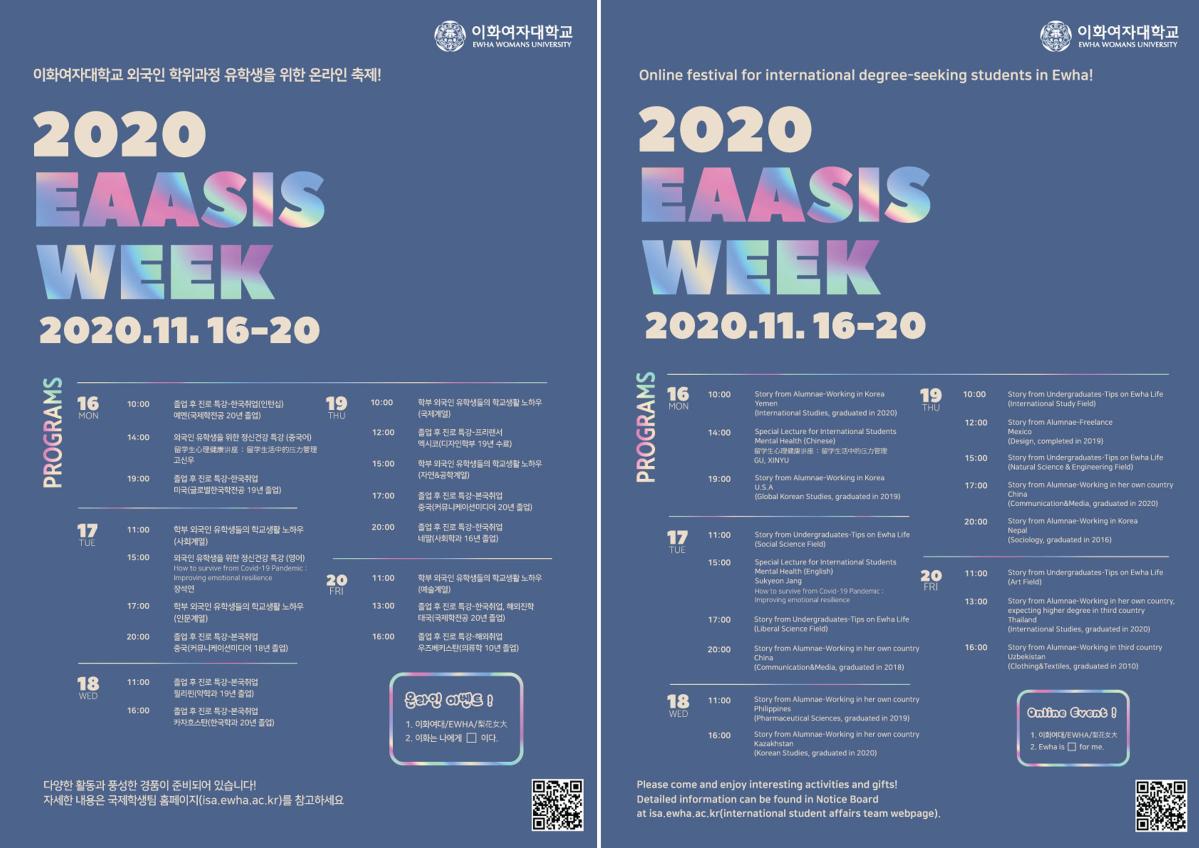 International student affairs team(ISAT) invites you to 「2020 EAASIS WEEK」.
This is for international degree-seeking students, filled with interesting programs such as special lectures on mental health,
stories from alumnae and undergraduate students, and also online event with lots of gifts.
Please come and enjoy!
Korean students are also welcome to join.
1. Opening Period: 2020. 11. 16.(Mon) 10:00 ~ 20.(Fri). 23:59 (Open-run)
2. Program(Program and schedule file is attached)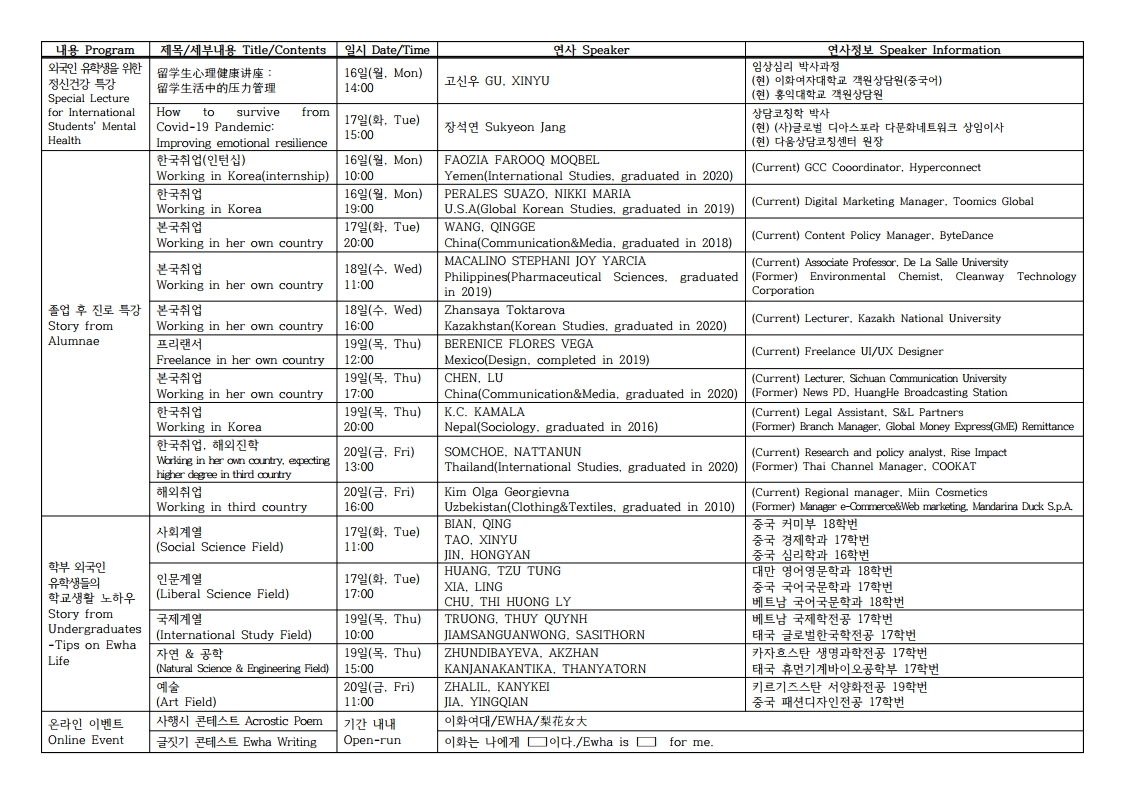 ※Most of the lectures are real-time based.
All the lecture videos will be uploaded to e-class when the real-time lecture is finished, so that more students can listen to them.
3. Operation
e-class system in Cybercampus
4. Registration
Register through link below
※For registered students e-class access password together with user guidance will be provided, and you can enjoy all the lectures and events during opening period.
2020 EAASIS WEEK is exclusively for Ewha students, and all information and resources are strictly prohibited from leaking.
5. Others
We are collecting questions for Q&A in advance for each lecture.
Please write us about any questions you would like to ask at isat_eaasis@naver.com
(Title: 2020 EAASIS WEEK_Student ID_Name / Contents: Date and Time of the lecture, lecture name and speaker name included)
6. Inquiry: isat_eaasis@naver.com