Research Team of Professor Bahn Hyo-kyung Publishes a Paper in IEEE Transactions on Industrial Informatics
Research Team of Professor Bahn Hyo-kyung Publishes a Paper in IEEE Transactions on Industrial Informatics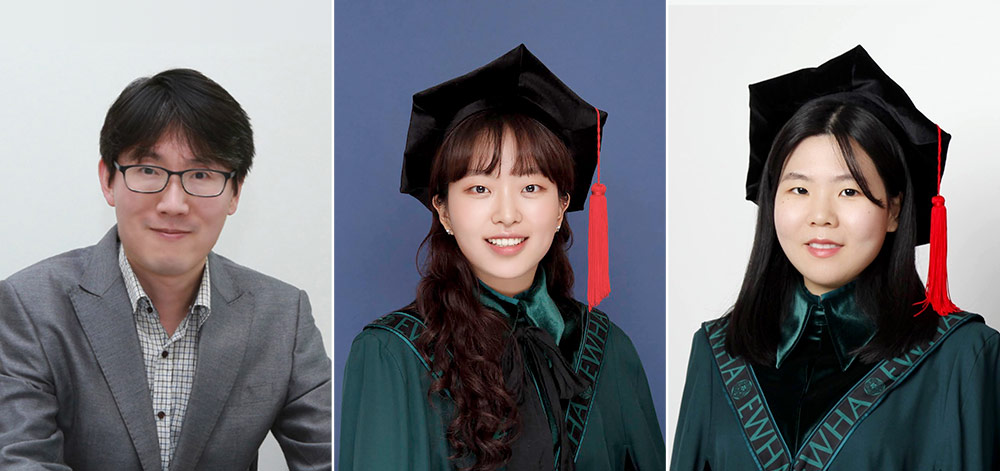 Professor Bahn Hyo-kyung, the Computer Science and Engineering major Yoo Suhyeon , Jo Yewon(co-first authors)
A research team led by Professor Bahn Hyo-kyung from the Computer Science and Engineering major has succeeded in developing a scheduling technology that can immediately respond to sudden user inputs in real-time systems. This technology is expected to overcome the limitations of existing real-time systems that operate only in a predefined manner and instead respond immediately to sudden environmental changes while enabling power savings of 66.8% on average. Incorporating the findings of this study, a paper titled "Integrated scheduling of real-time and interactive tasks for configurable industrial systems" was published in the online edition of IEEE Transactions on Industrial Informatics. In particular, significant attention has been directed to the achievements of Yoo Su-hyeon and Jo Ye-won majoring in Computer Science and Engineering, incoming class of 2017, who participated in the study as co-first authors.
A real-time system is a mission-critical system that requires each task to be processed within a given time. Unlike general purpose computers we commonly use, it refers to a system that does not allow a single error by determining the planning of hardware resources in advance. Concepts such as the Internet of Things (IoT), Smart Factory, and Cyber Physical System (CPS), which have recently come into the spotlight, are mostly real-time systems.
There is increasing demand for these real-time systems to operate by accepting user inputs. However, real-time systems that process tasks in a predefined way and general purpose computer systems designed to handle irregular user inputs operate under very different hardware resource management methods, so integrating the two in a single system is a highly challenging research area.
By tackling these problems, the research team led by Professor Bahn developed system management technologies that concurrently support real-time tasks and interactive tasks, and identified ways to simultaneously satisfy various requirements, such as ensuring deadlines for real-time tasks and response times for interactive tasks and reducing system power consumption, using an artificial intelligence technology called genetic algorithm (GA).
Principal investigator Professor Bahn expressed his expectations, remarking that "This is a software source technology with high applicability as it can flexibly expand the functionality of real-time systems in various industrial settings in the era of the Fourth Industrial Revolution."