Five Ewha Graduates Newly Appointed as Prosecutors by the Ministry of Justice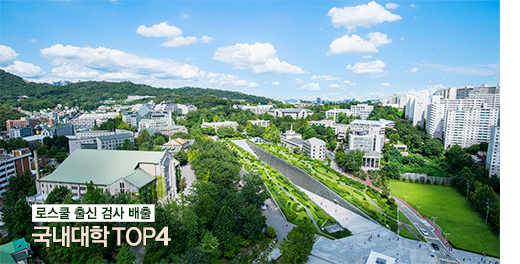 Ewha Womans University has emerged as an outstanding law educational institution as it ranks fourth among universities that produced new prosecutors in 2020.
The Ministry of Justice recently appointed 70 successful candidates from law schools who passed the ninth bar exam as prosecutors, and among them five (7.1%) were Ewha Womans University graduates. This figure accounts for 12 percent of newly appointed women prosecutors (41). In the ninth bar exam, 98 students of Ewha Law School passed the bar exam recording a 98 percent pass rate against the admission quota (100 students). The law school also has achieved great results with four appointed as new trial researchers announced by the Supreme Court last month, and three as new prosecutors.
Ewha Law School provides full support to students who prepare for the bar exam, with the provision of latest case studies, test training programs, tutoring, academic support and the operation of a testing materials library and the Soseul-gwan dormitory which can accommodate approximately 70 percent of the students. The school also offers sessions with alumnae for career advice, briefing sessions for law firms, and special lectures for interview preparation to be appointed as prosecutors and trial researchers, encouraging enrolled students to advance into various fields.
Ewha Womans University founded the department of law in 1950 and the world's first women's college of law in 1996 and opened the school of law in 2009, establishing itself as an outstanding institution to foster women lawyers in Korea.