Explanation of the Slogan
English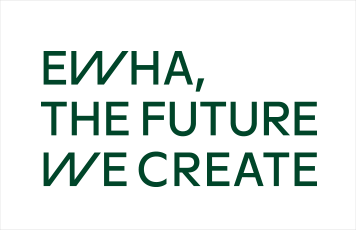 Korean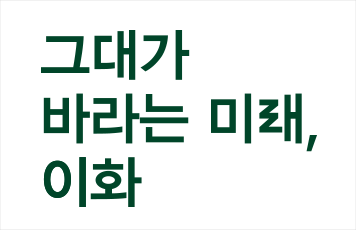 Korean-English combination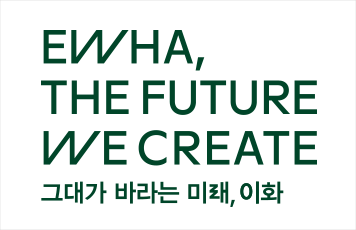 The slogan is a visual communication element designed to deliver a new vision of Ewha Womans University.
In order to emphasize the forward-looking message of the slogan, the English version of the slogan uses the letter W, which represents various meanings such as Womans, We, and Ewha, and is expressed with lines that expand upward. As for the Korean slogan, the letter "ㄹ" from "미래 (future)" is portrayed with ascending diagonal lines, achieving visual consistency with the English slogan while also highlighting the message of the slogan.
Color Usage
Ewha Green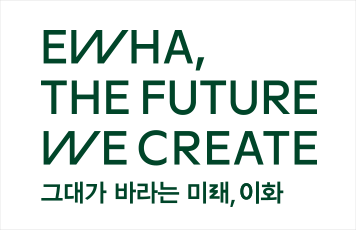 White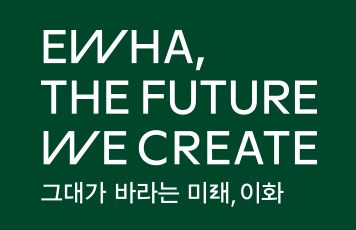 The primary colors of the slogan are Ewha Green and white. As the representation of these colors may vary depending on media, related regulations should be observed to ensure that the standard colors are expressed as accurately as possible.
Slogan PNG Download
Slogan PNG Download
The AI file can be downloaded through the faculty/staff bulletin board on the Ewha Portal Information System.
The Ewha Womans University UI may not be changed without permission or used for commercial purposes.