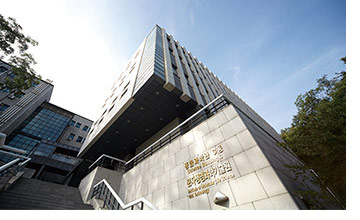 The Research Center for Cellular Homeostasis was reselected for the follow-up project as the Science Research Center sponsored by the National Research Foundation of Korea (NRF).
Established with an aim to understand "cellular homeostasis", which is the basic control mechanism of biological phenomena, and to identify the causes of related diseases, Ewha's Research Center for Cellular Homeostasis was selected in 2012 as the Science Research Center, sponsored by the Ministry of Education, Science and Technology and NRF, and has received a total of 9.1 billion-won grant for seven years until this year to generate outstanding research results and lead the field of life science research.
As selected for this follow-up project, scheduled from September 1, 2019 to August 31, 2022, the Center will receive 3.9 billion-won grant for the next three years to continue its study on control mechanism and pathogenesis of tissue homeostasis through the interaction among cell, tissue, and microenvironment, using approaches of biochemistry, molecular biology, and cell biology. In addition, the Center plans to become a global research center in the field of basic research on cellular homeostasis by conducting the comprehensive study on the control mechanism of cellular homeostasis through connection and cooperation with Ewha Research Center for Laboratory Animal Genome and Fluorescence Core Imaging Analysis Center.