Prof. Jeongweon Wu was awarded "Ordre des Palmes Académiques" from the French Gov.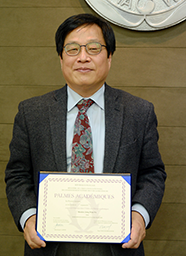 Professor Jeongweon Wu, a director of CNRS-Ewha Research Center and Quantum Metamaterials Research Center was selected as a winner of the prestigious "Ordre des Palmes Académiques" from the French Government. The Ordre des Palmes Académiques (Order of Academic Palms) is an Order of Chivalry of France selectively designated for distinguished figures in the world of culture and education. A decoration was founded by Emperor Napoléon to honor eminent members in 1808.
Jérôme Pasquier, an ambassador of France, said, "This order is to display the French government's appreciation towards Professor Wu, not only for his efforts to increase harmonious collaboration between Ewha's and the French's educational institutes, but for also expanding the cultural and educational exchange between Korea and France."
Research Team of Prof. Hyun Sang Shin published paper on International Journal 'Management Science'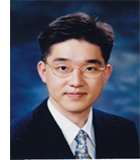 The research paper, written by Professor Hyun Sang Shin of Ewha Graduate School of International Studies, was published on the February 23rd online edition of "Management Science", a world renowned international journal focused in Management.
Professor Shin, along with his co-authors, Marc Fischer from University of Cologne and Dominique Hanssens from UCLA Anderson School of Management, wrote an article entitled, "Brand Performance Volatility from Marketing Spending" which analyzed how revenue and cash-flow volatility were influenced by their own spending and competitive marketing spending volatility.