The 2018-2019 Ewha-Harvard College in Asia Program (HCAP), an exchange program between Ewha Womans University and Harvard College, was held in Seoul for nine days from March 17 to 23.
HCAP is Havard College's academic and cultural exchange program designed to foster global leaders who are fully conversant with both the U.S. and Asian countries, and it boasts the largest scale among Harvard's exchange programs with Asian institutions. Ewha has been its first and only partner in Korea out of the nine Asian universities and participated in it for twelve consecutive years since 2007.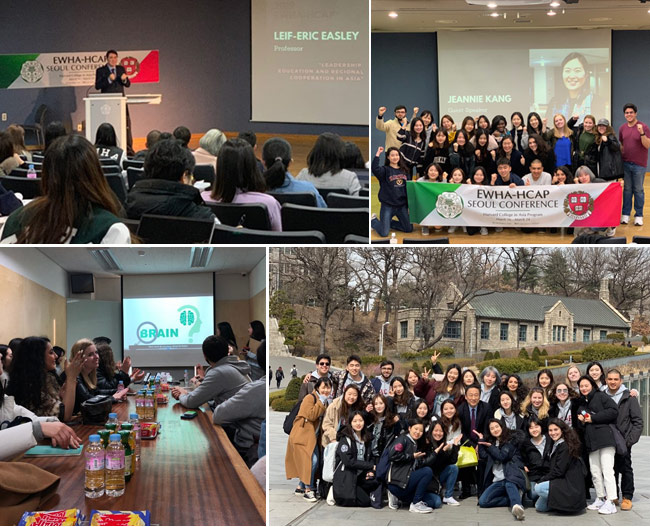 The Seoul Conference was held under the theme of "The Fourth Industrial Revolution and Education", in which twenty Ewha students and eleven Harvard students participated. As part of the program, the students took part in various activities based on the theme of the conference, including visits to the Ewha Institute for Brain Science and a VR café, and discussed and learned about women's issues, history, cultures and leadership through diverse academic events. Experiencing Korean culture, such as a temple stay and explorations of demilitarized zone (DMZ) and Joint Security Area (JSA) also took place.
Ewha has maintained a close relationship with Harvard College as the first and only Korean partner of HCAP, co-operating summer school programs since 2006, and has helped students build networks with young talents all around the world.