Ewha's 131st anniversary and the 16th presidential inauguration were held at Welch-Ryang Auditorium of Ewha Womans University at 10 a.m. Wednesday, May 31st, 2017.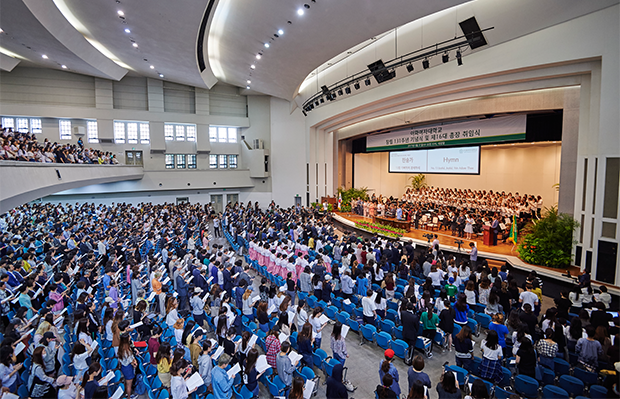 Amid celebrations from over 3,000 attendees, the occasion took place to mark Ewha's 131st anniversary where Professor Kim Heisook was inaugurated as the 16th president of Ewha Womans University on the final day of this May. She was appointed as new president by the board of directors on May 26 (Friday) after having gained the largest number of votes of professors, staff, students and alumnae in a direct election held for the first time in the university's 131-year history,
The ceremony was followed by an event, "Get Together & Go for New Ewha", held at ECC Valley where Ewha students shared with the new president their expectations and hope of the university. Students also discussed various issues and sought ways to cope with them with their new president, which include curbing tuition increases while expanding scholarships, realizing their six demands, providing a place for better communication, expanding support for those preparing for state examinations, and diversifying class registration methods.