On August 4 (Thur.), Ewha-Harvard Summer School Program, a joint summer session program co-hosted by the Graduate School of International Studies at Ewha and Harvard University, celebrated the completion of its six-week program in a closing ceremony at the LG Convention Hall. Student Documentary Festival was held alongside the closing ceremony and documentaries that Ewha and Harvard students filmed in teams were played.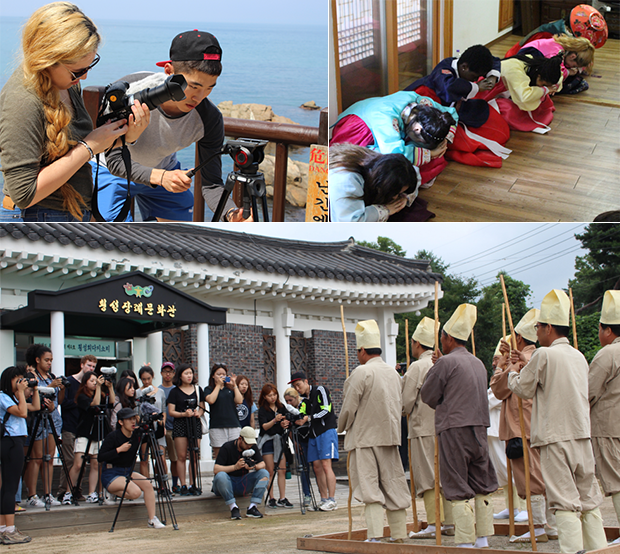 The Ewha-Harvard Summer School is Korea's only joint summer session program with Harvard University, aiming to help Ewha and Harvard students develop global attitudes while studying and interacting together at the Ewha campus and taking lectures on Korean history and culture. Since launched in 2006, the annual program has been held a total of 11 times.
The Ewha-Harvard Summer School was held under the theme of "Cinema Korea: Documenting Korean Society through Film," and participants in this year's program consisted of 11 students from Harvard and 13 students from Korean universities including Ewha. Based on theories learned through six-weeks of lectures, the students produced short films reflecting their thoughts on Korea and Korean society, and received good reviews at Student Documentary Festival for the quality and unique perspectives in their works.