Participants in Ewha Global Initiative II (self-designed) returned after successfully completing a 12-day overseas exploration program in the winter vacation. Ewha Global Initiative II is a short-term overseas training program designed to foster global female leaders with a challenging spirit, a drive, and problem-solving skills. In this program, every four students constituting one team design the entire program on their own from selecting topics to making schedules to visit some of international organizations, public institutions and global corporations around the world.
A total of five teams (20 students) had an opportunity to explore advanced practices of foreign countries and gain more insights into the world based on a wide range of topics such as food sharing, a movement aimed at sharing food to reduce food waste; student councils of foreign universities; eco-friendly dormitories; Massive Open Online Course, an online open lecture service; and neuromarketing.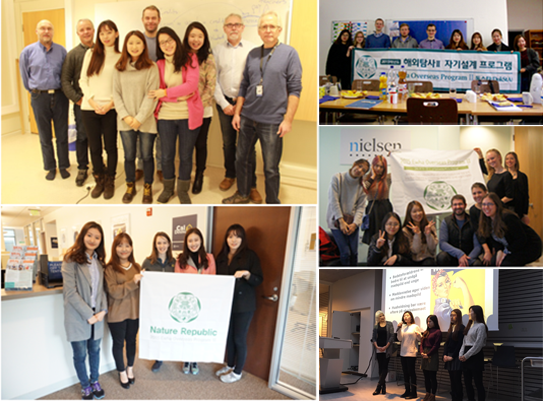 Ewha Global Initiative began in 2008 with an aim to give international insights to students and cultivate leaders of the 21st century with a broader understanding of the world. The program is divided into Ewha Global Initiative I (comprehensively-designed), which is carried out every year as a course of Summer Sessions; and Ewha Global Initiative II (self-designed), a short-term overseas education program held every winter. Despite strict screening and a tight schedule, competition for this program is getting fierce every year.