Delegations from Harvard University and University of Wisconsin-Madison visited Ewha Womans University on January 12 (Tue), 2016.
The visit from Harvard University was arranged in order to further broaden exchanges and deepen the friendship between the two universities.
Delegations from Harvard University and Ewha Womans University discussed ways to consistently promote mutual cooperation and agreed to build a more collaborative partnership. In addition, after the introduction of Ewha's outstanding research achievements and related research institutes, they discussed women-related issues of Korea.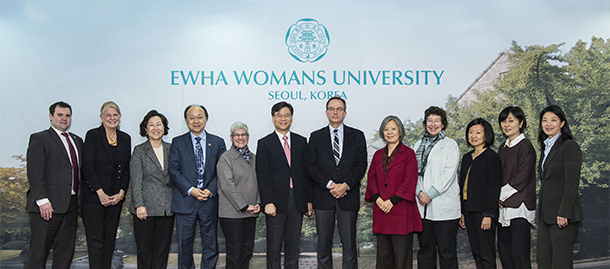 In the afternoon of the same day, Jeffrey S. Russell, dean of the School of Continuing Education at University of Wisconsin-Madison visited Ewha's Office of International Affairs and discussed specific measures to enhance mutual cooperation between the two universities. In particular, the focus was put on discussing how to expand exchanges between students at the university level, and, based on the exchanges, develop cooperation between both university colleges and the schools of continuing education.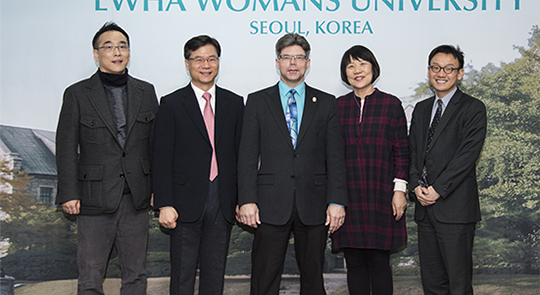 Since 2006, Ewha and Harvard University has been conducting the "Ewha-Harvard Summer School Program" and the "Ewha-HCAP (Harvard College in Asia Program)." Ewha has also been pursuing active exchanges with University of Wisconsin-Madison since 2003, including a student exchange program through which three students from each university are granted an opportunity to experience student life abroad every year. As of January 2016, Ewha has been conducting international exchanges in various fields with 935 universities in 74 countries which entered into agreements with Ewha, and planning to further expand and strengthen exchanges with other world's prestigious universities.