From October 30 to November 4, President of Ewha Womans University Choi Kyunghee visited the U.S. to attend the plenary session of Ewha's North America Alumnae Association and the Annual Meetings of Board of Directors of the International Foundation for Ewha Womans University (IFEWU) and to present a special lecture at Harvard University.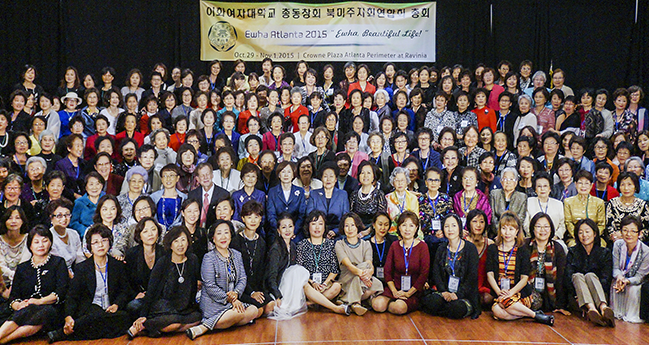 During her stay in Atlanta, Gerogia from October 30 to November 1, President Choi attended the 2015 plenary session of Ewha's North America Alumnae Association. Attended by around 300 alumnae living in the U.S and members of IFEWU, the meeting confirmed their solidarity and agreed to raise funds to construct a new dormitory building at Ewha and the Magok Hospital. Later, President Choi attended the annual meeting of the Board of Directors of IFEWU to report major issues facing Ewha in 2015 and reaffirmed their efforts for Ewha's sustainable development with the members of the board of directors at IFEWU and Ewha's North America Alumnae Association.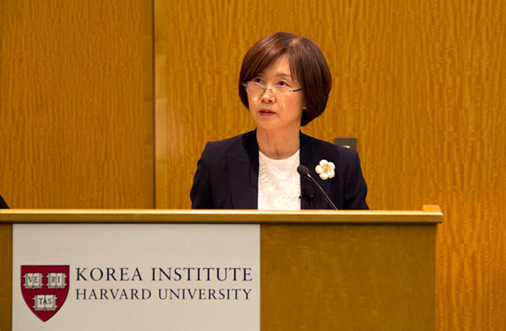 On November 2, President Choi was invited to a leadership forum held by Korea Institute at Harvard University in Massachusetts, where she delivered a special lecture under the topic of "Challenges and Opportunities Faced by Korean Universities: With References from the Past, Present and Future of Ewha Womans University." The forum is a prestigious academic venue that hosts important figures, including UN Secretary-General Ban Ki-moon, President of South Korea Park Geun-hye, former President of South Korea Kim Dae-jung, and former U.S. Embassador in Seoul Kathleen Stepthens.