A delegation led by the president of Rhode Island School of Design (RISD), a prestigious art school in the US, visited Ewha and met President Choi Kyunghee on October 26. It was the first visit to a foreign university and the first trip overseas for RISD President Rosanne Somerson since her inauguration.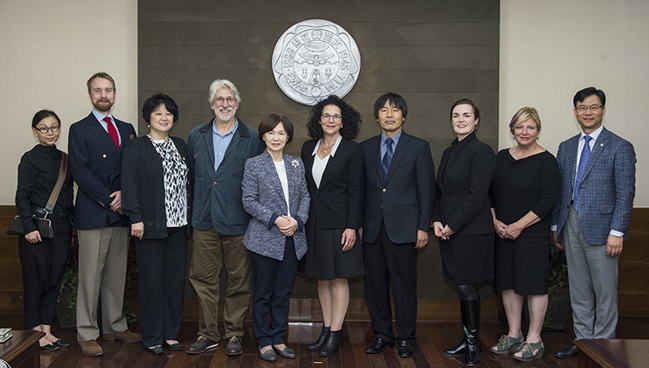 Since the first conclusion of the MOU between Ewha and RISD in 1999, the two schools have strengthened their cooperative partnerships by signing additional agreements on convergence programs and a student exchange program for the College of Art and Design in 2015. In result, Peter Tagiuri, a professor at RISD, was invited to Ewha as a visiting professor of Space Design and conducted a convergence program with current students of RISD and Ewha under the theme "Slice of Life" during the first semester of 2015.
In this meeting, Ewha and RISD discussed specific plans and funding in order to expand convergent programs between the two schools, and on the basis of the discussion they will introduce enhanced convergent programs during the second semester of 2016.