Ewha Student Club "E-Cube" Winning the Seoul Zero Campus Seoul Mayor's Award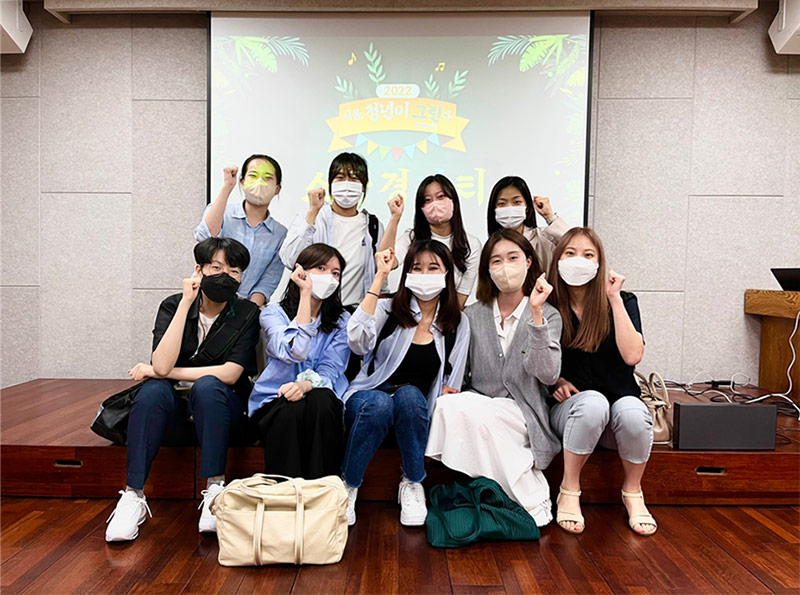 Ewha student club "E-cube" (Advisor Prof. Kim Young-pyo) won the Seoul Mayor's Award at the first Zero Campus Council and Zero Seoul Youth Friends Performance Report.
The Seoul Metropolitan Government is supporting the installation of separate waste discharge boxes on campus and environmental club activities to create a zero-waste campus. Environmental clubs from 15 universities in Seoul, including the E-cube, participated in these zero campus activities.
E-Cube is a club where eco-loving students gather to protect the environment inside and outside the school. It introduced the first multi-use cup unmanned return machine on the first floor of the student culture center and conducted upcycling activities, zero-waste activities, and improvement of waste segregation in school for the goal of autonomous activities to realize Zero Campus and inducing participation of wha students. In addition, E-Cube continued its activities by creating promotional videos for the Seoul Metropolitan Government and Zero Campus, hoping that Zero Campus activities would be a seed of hope for a healthy future.

Including the CEO of E-Cube, Kim Yoo-kyung and Yoon Hye-rim, the E-Cube members, Kang Jin-joo, Kim Min-ju, Kim A-young, Kim Yu-na, Baek In-hwa, Yoon Ji-yoon, Lee Soo-bin, Lee Jae-eun, Lee Ju-yeon, Jang Jang-jeong, Cho Ga-yeon, Choi Seok-jeong, and Han Hye-yeon, won the Excellence Award at the performance report by successfully completing the first Zero Campus activity, as the "first step toward forming a zero culture in Ewha Campus."
E-Cube expressed its ambition for future activities, saying, "The process until the zero culture on campus is firmly formed will not be smooth, but if it is accompanied by the support of the school and the interest of many people, we will be able to achieve it someday."