Department of Physics Team led by Professor Taeyoung Choi wins 2021 Quantum Computing Technology Development Project - S
A Department of Physics professor is leading a team that recently won the 2021 Quantum Computing Technology Development Project supported and funded by the Ministry of Science and ICT and National Research Foundation of Korea. Dr. Taeyoung Choi, professor of the Department of Physics, is leading Dr. Da-hyun Yeom and students including Hye-rin Kim, Hye-in Lee, Yu-ra Hong, and Eun-ji Lee in his research team. The research project aims to realize quantum computing's core and basic technology and system development. The team is planning to develop a Reliable Quantum entanglement on two random Quantum Information in the Multi- Trapped Ion Quantum Information(Qubit) System. Trapped-Ion-based system is one of the most leading systems in the quantum computer field, thus active research is being conducted on it.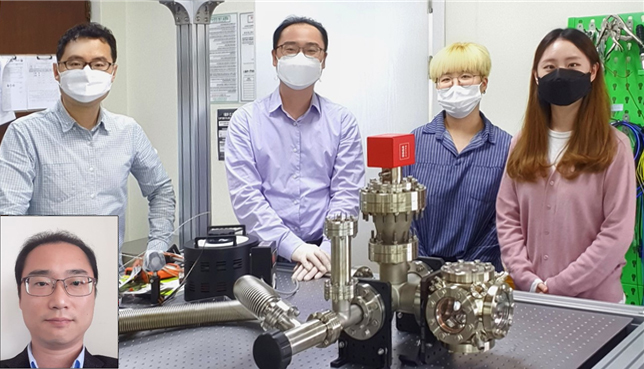 Professor Choi Tae-young, head of the research team, has the world's first research experience of performing Programmable Quantum Entanglement in five Quantum Information, which is considered as an important achievement in the practical implementation of quantum computers. In particular, the research team has won 760 million won of research funds since 2019 at the Samsung Research Funding & Incubation Center for Future Technology and the National Research Foundation regarding quantum computer development and exciton-based quantum phenomenon research.
"We will promote Ewha's research competence in the quantum computer field both domestically and abroad. Also, we will make efforts to educate and nurture excellent female scientists, further developing quantum computers that practically works ,"
said Professor Choi.