Prof. Haiyoung Lee of the Department of Korean Studies, won a commendation from the Minister of Culture, Sports and Tour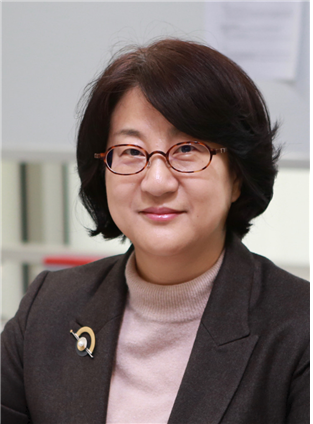 Professor Haiyoung Lee of the Department of Korean Studies was awarded a ministerial commendation on December 31. This commendation, given by the Minister of Culture, Sports and Tourism, is for distinguished contributors in all fields of culture, sports, and tourism and for promoting the development of the fields.
Professor Lee was selected for her contributions to improving the quality of Korean language education. Working with the Minster, NIKL(National Institute of the Korean Language), and King Sejong Institute Foundation, she has developed training programs for Korean language teachers, educational materials, screening systems of Korean language teacher qualification. Professor Lee developed the training contents of the "learning guide," a training program for Korean language teachers abroad, and has steadily led the project for three years. In addition, she co-conducted the "Study on the Development of International Standard Model of Korean Language Education." She carried out a mid-to long-term plan setup for developing Korean educational textbooks. She also wrote "Sejong Korean," a Korean language textbook used at King Sejong Institute, and has continued to develop textbooks that can fulfill the needs of learners and teachers.
Professor Lee charging the director of Ewha Language Center as a professor of Korean study in the graduate school of international studies at Ewha Womans University is working as a member of the government group and some associations for the development of the Korean language and Korean education. She is carrying out as President of The Korean Society of Bilingualism and is working for RKS Ewha language society as an edition staff. She won the commendation of 2013 Official Development Assistant from the Ministry of Education.