Professor Youkyung Han, The Department of Education was awarded 'Geunjungpojang'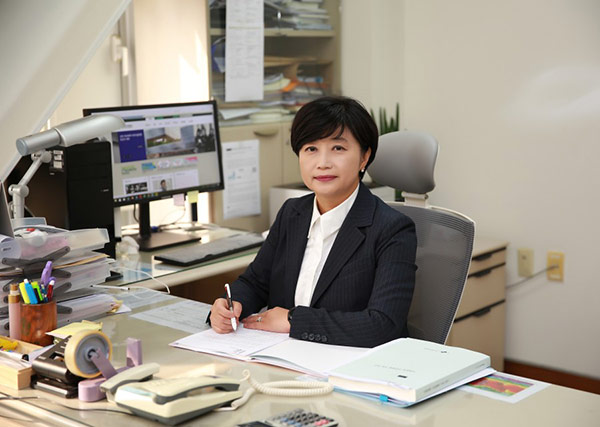 Professor Youkyung Han of the department of education (President of graduate school of education) has received the Geunjungpojang award for her contribution to provide innovative alternatives in the field of education as the chairman of the Education Committee of the Government Innovation Promotion Council at the "2019 Government Innovation Merit Award Ceremony", organized by the Ministry of the interior and Safety.
31 people (three medals, six prizes, ten presidential citations, twelve prime minister citations) played a pivotal role in fostering public sentiment through government innovation in 2019. Considering the current situation of 'social distancing' caused by COVID-19, the ceremony was held on the 19th of May(Tuesday) for twenty out of the thirty-one winners.
As the dean of the graduate school of education, professor Han led the school to be selected as the organizer of the '2020 creative education leading teacher training institute' project and the '2018 creative education base center running project'.
Also, Professor Han serves roles for enhancing and improving the quality of education, suggesting alternatives and directions for innovation based on her experiences such as provincial chairman or the provincial education finance analysis committee, chairman of the education division of the government innovation promotion committee, steering committee member of citizen forum for government innovation. In addition, she won 'Minister of education citation in 2019 (Efficiency of finance for local education)', and 'Minister of education citation in 2014 (Prevention of school violence)'.