Repaying Ewha that Expanded Horizons in Life (Research Professor Kim Sung Ok of Environmental Science & Engineering)
Kim Sung Ok (a Biology Graduate in 1972 and Doctoral Degree Recipient in Environmental Science & Engineering in 2008)
Research Professor Kim Sung Ok of Environmental Science & Engineering, a biology graduate in 1972 and doctoral degree recipient in Environmental Science & Engineering in 2008, donated KRW 100 million to the "Ewha Kim Sung Ok Scholarship" with the aim to nurture female professionals in the science and engineering field. When Professor Kim served as the president of Biology alumnae association, she was determined to become someone like her senior who willingly made a large donation. She shared her thoughts, saying, "I send my gratitude to Ewha that made me who I am today and am delighted to finally fulfill my wishes in commemoration of the 50th anniversary of my graduation. I hope my donation will lead to further donations by others."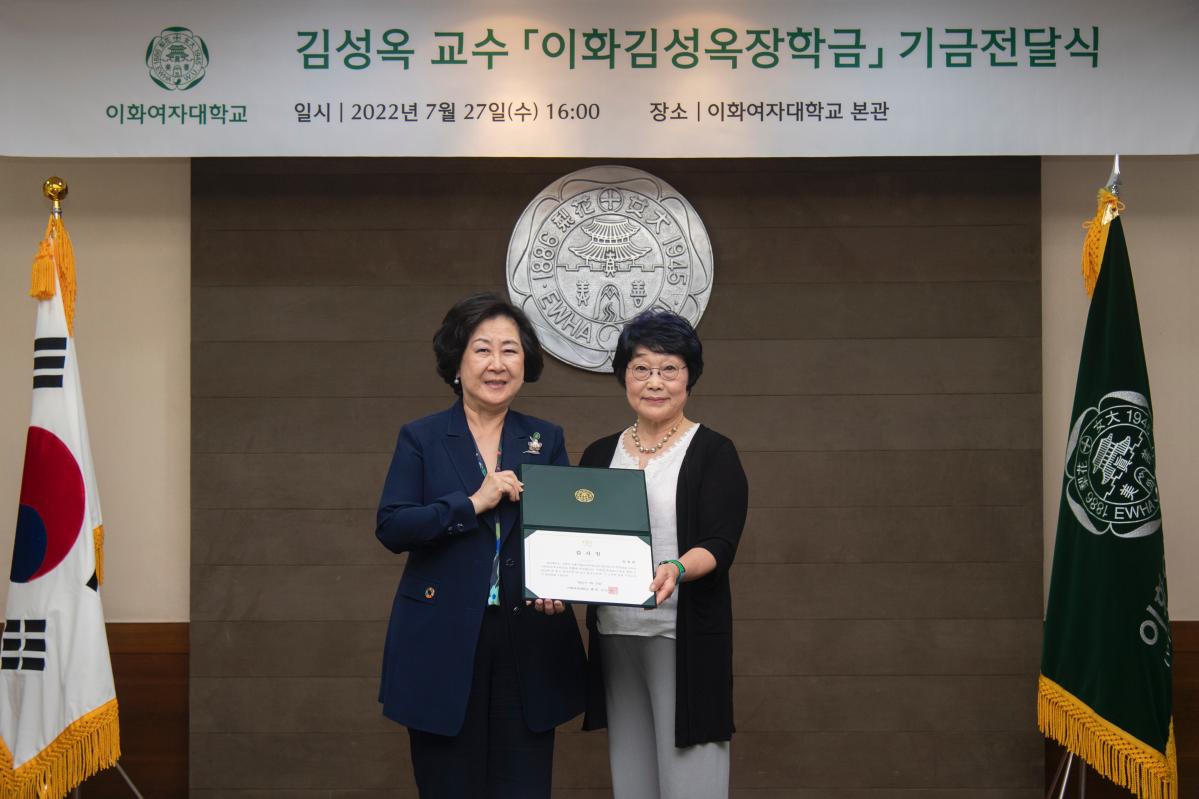 Professor Kim was admitted to Biology in 1968. Although she actively participated in social activities to promote women's rights and nurture the next-generation female leaders for a long period of time after receiving her master's degree, her passion for study that was suspended due to her marriage remained as an unfulfilled wish.
In 2005, 30 years after her graduation, she entered the doctoral degree course in Environmental Science & Engineering at Ewha in her late fifties. Professor Kim said, "When I asked professors for advice to resume my study, I expected to be told, 'It has no meaning at your age.' On the contrary, professors encouraged me 'not to give up,' which helped me gather courage." Her classmates were the almost same age as her children and even professors were younger than her. But nothing could hold back her passion for study. She acquired her doctorate in three years and received massive attention. In a press interview at her graduation, she expressed her pleasure about earning her degree in her later years, saying, "I had self-doubt about my ability to complete my doctoral course, but I became addicted to pleasure of learning in my later years."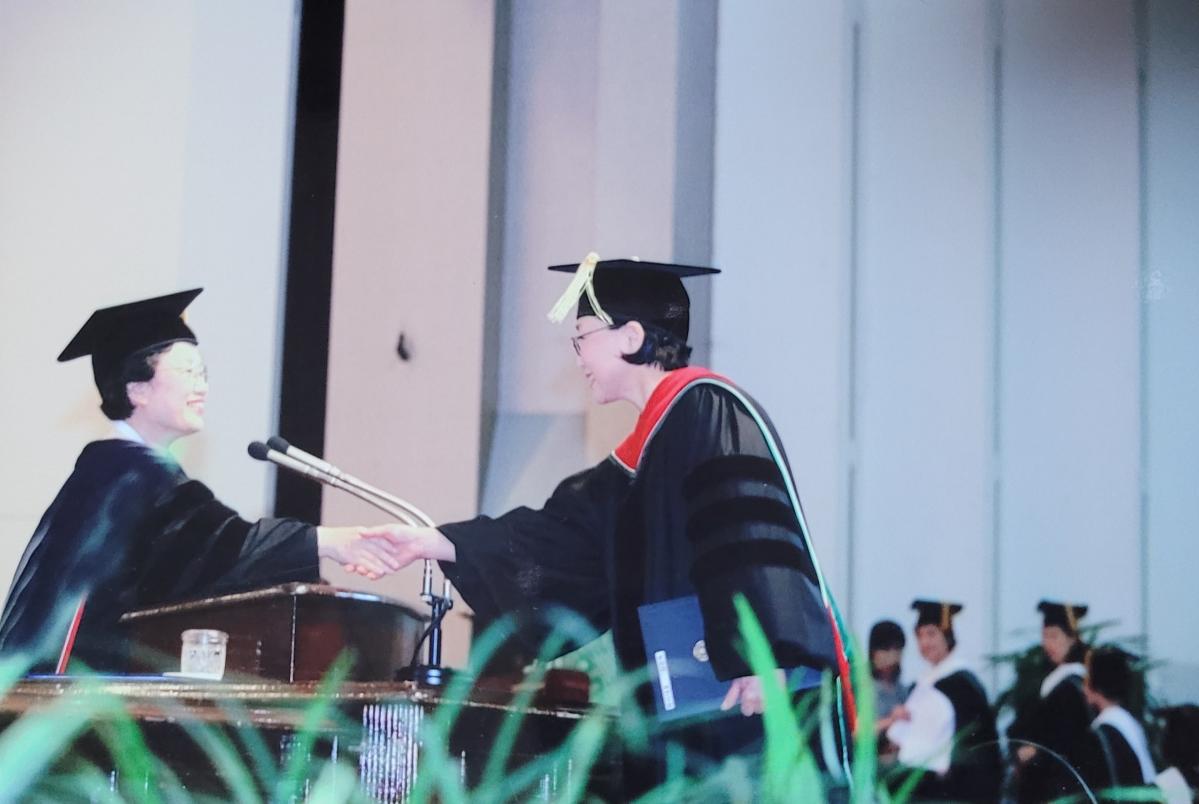 Hoping to Achieve True Gender Equality by Nurturing Talented Female Individuals
Professor Kim expressed her gratitude toward her alma mater that has expanded horizons in her life, adding, "Ewha served as a place for students to discover their talents and follow their dreams without any restrictions, and thanks to the environment where everyone encouraged and helped each other, I could develop a sense of independence and the challenger spirit." In addition, she remarked, "When I was building my career, Ewha became a reliable shield for me. And I am proud of the members of Ewha who are performing proactively across the social spectrum," and emphasized the importance of women's role in the 21st century particularly in the growth of the country and realization of a sustainable society.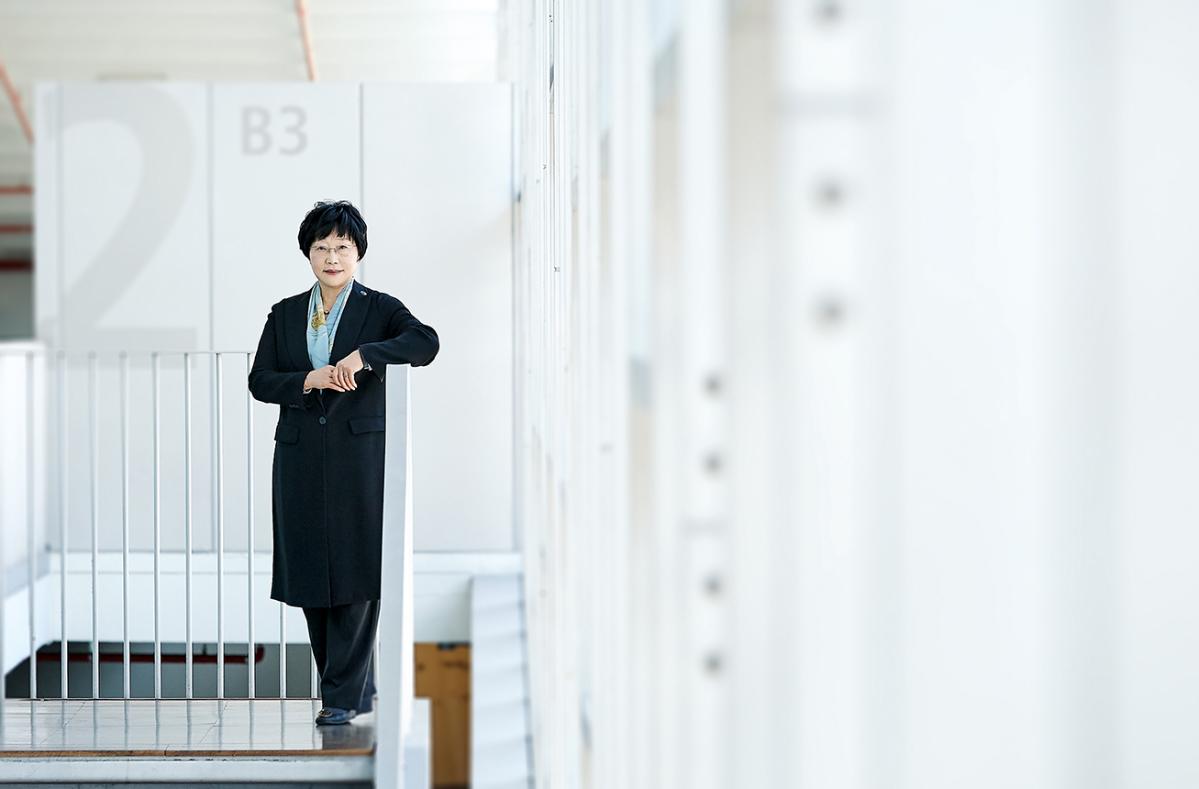 She decided to make a donation out of intention to create a happier world where every individual can actively demonstrate their ability regardless of gender and age by producing brilliant female individuals in the science and engineering field. The Ewha Kim Sung Ok Scholarship will be used to support graduate students in Life Science and Environmental Science & Engineering at Ewha to nurture them as creative and innovative individuals as leaders of a sustainable society.