Joy of Sharing that Brings Change to the World (Chairperson of the Rim Family Foundation, a 1957 Law Graduate)
Suh Soon Kyung(Chairperson of the Rim Family Foundation, a 1957 Law Graduate)
Chairperson Suh Soon Kyung (Law, graduating class of 1957) of the Rim Family Foundation is actively conducting scholarship programs in California in the United States for Korean Americans.
Suh, who received her bachelor's (1957) and master's (1959) degrees from the Department of Law, moved to many different countries along with her diplomat husband before settling in Los Angeles in the U.S. in 1982. She started her business at a rather old age in an unfamiliar land and is still active and successful for more than 40 years. "It was not easy to frequently move from one city to another even before adapting to new circumstances and educate children with the insufficient income of a diplomat. Despite various uneasy situations, my children have grown well. My appreciation for this and memories of difficult days have driven me to start a scholarship program." She established the Rim Family Foundation in 2014 with her two sons to give scholarships to Korean Americans and has been operating the foundation on her own with the support of her family to ensure extensive and effective sponsorship.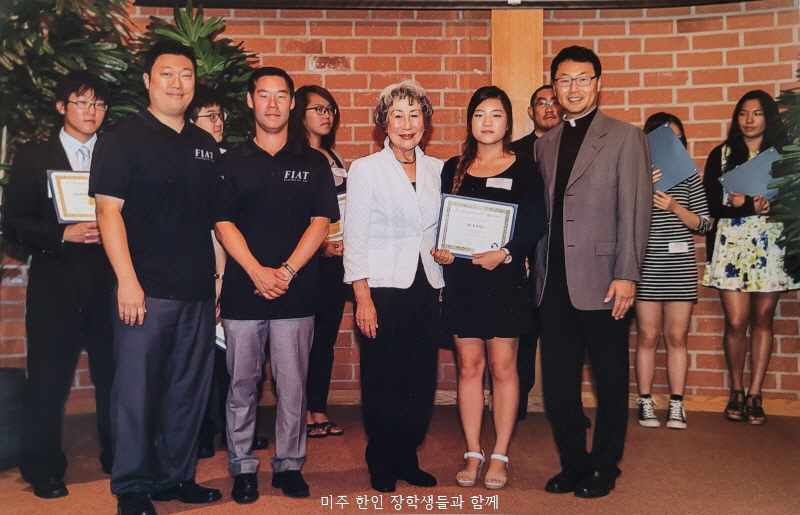 She emphasized the power and happiness created through sharing, remarking, "I feel boundless joy as I'm able to establish the foundation and make ongoing donations. I appreciate my children who help me to operate the foundation even though they are in their busiest times of their lives and want to inherit the spirit of sharing and consideration to my grandchildren."
Suh also added, "My alma mater, proud Ewha became my strength and gave me courage to boldly stand alone. We are living in a world where you cannot devote yourself to study or become successful if you are not well off. I hope diligent students who have a clear vision can realize their dreams with this scholarship." She has been donating USD 20,000 for the Suh Soon Kyung Scholarship (Scholarship for Law School) every semester to the School of Law at Ewha, totaling KRW 180 million as of now.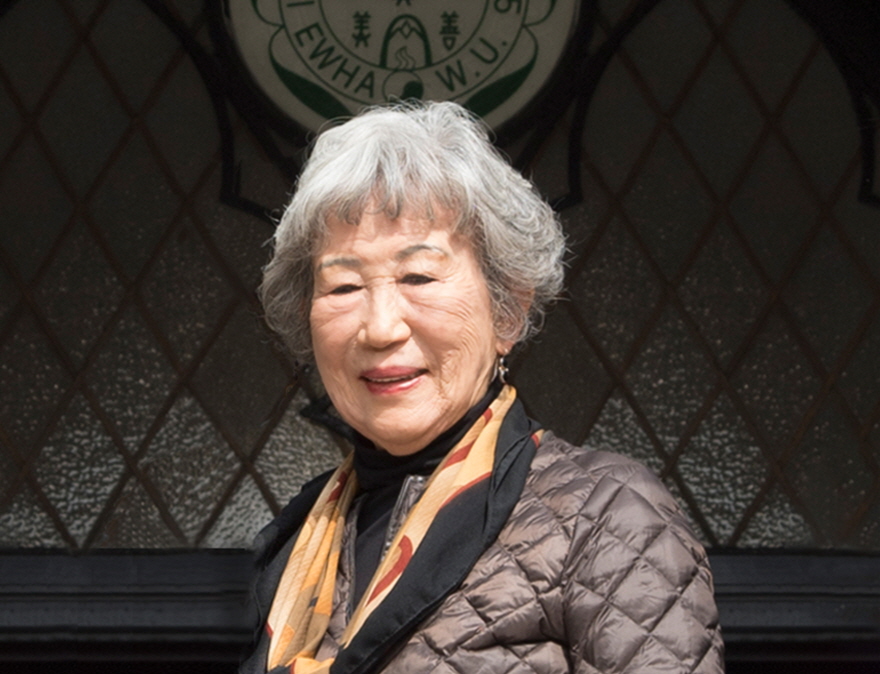 Suh left her wishes by concluding, "Ewha should fulfill its purpose as a leader in women's education that reverberates to the changing demands of our time. I hope Ewha will establish itself as a world-renowned prestigious institution that may spread good influence on the Korean society as well as countries around the world." She also added, "I send my support for Ewha and its members and hope a joy of sharing be delivered as precious values among students."