A chain of sharing multiplied by involution
Chang Kun-soo, Professor Emeritus of Department of Mathematics at Yonsei University
The Lim Yeun-wha Scholarship, which is granted to undergraduate students of the Department of Psychology, has been supporting students for more than a decade since 2011. Chang Kun-soo, husband of the late alumna Lim Yeun-wha (Educational Psychology, graduating class of 1968) and emeritus professor of the Department of Mathematics at Yonsei University, launched the scholarship to honor his wife's spirit of caring for Ewha students. After his wife passed away in 2011, Professor Chang announced his intention to contribute to Ewha, saying "My wife had an extraordinary affection towards Ewha and students at the Department of Psychology because she completed her doctoral program of psychology and taught at Ewha herself. My family and I wanted to use the savings my wife left behind in the most meaningful way possible and decided to endow the scholarship to younger generations of students at her alma mater." The scholarship has been consistently donated to Ewha students for more than a decade to date, awarding a total amount of more than 100 million won.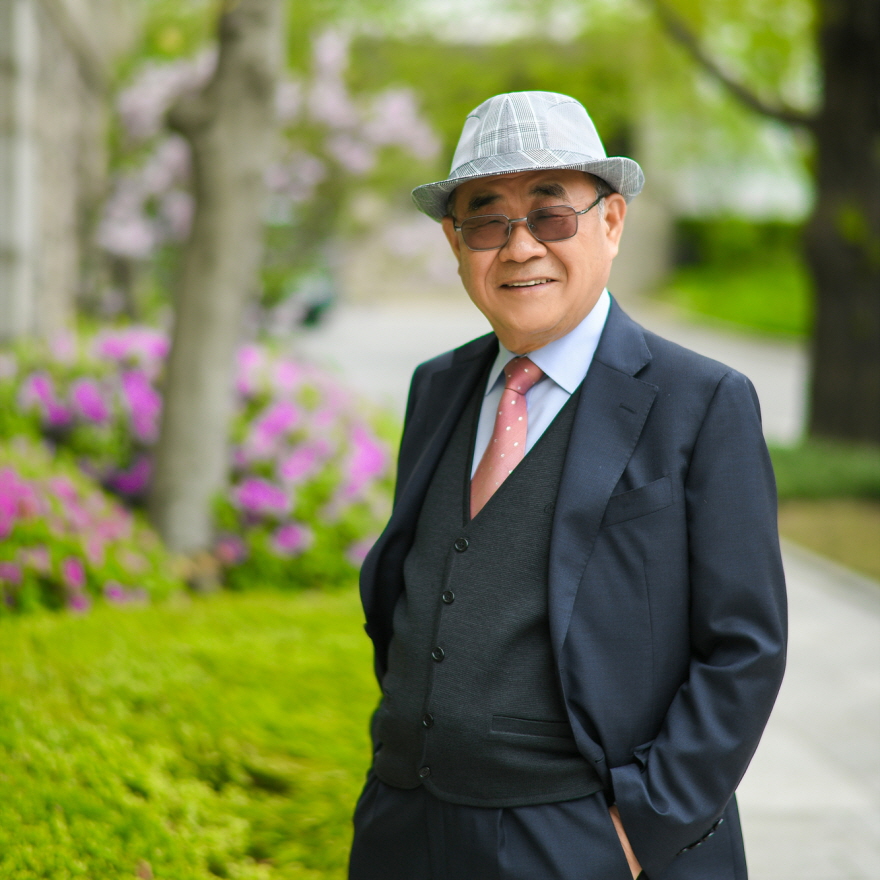 Creating an enduring legacy at Ewha in the spirit and name of a loved one
It is said that the late alumna Lim Yeun-wha was a Christian who often voiced her desire to give back her wealth to society. When she became ill and no longer able to attend the university church herself, she asked her husband, Professor Chang, to attend on her behalf, which was the beginning of his own faith. Upon her passing, Professor Chang recalled his wife's devout wish and vowed to make her vision come true.
"When my wife passed away in 2011, my two daughters suggested that we should sponsor a scholarship to their mother's alma mater. We all agreed, as we understood my wife's wish to give back to society and were pleased to uphold her wish, which led us to launch the Lim Yeun-wha Scholarship in my wife's name."
A chain of sharing multiplied by involution
Professor Chang's affection towards Ewha and its students is as deep as his love for his wife. He was always present at the annual meeting of the Ewha Scholarship Foundation Committee, conversing with scholarship beneficiaries and conveying words of encouragement to them. Professor Chang, who also donates to other organizations, explained that his desire to help students grew naturally and encouraged him to make regular donations, as he came to meet with scholarship beneficiaries and learned about their lives and their desperate need for help through opportunities such as their letters of gratitude.
Through the scholarship, Professor Chang hopes that this chain of sharing continues. A mathematician by nature, he added, "If one person gives a donation to two people, it will be multiplied by involution like 21, 22, 23, 24… 2n, and eventually grow exponentially. Like a relay race, I hope that this chain of donation eventually reaches out to everyone in the world to become a new culture and a part of our DNA."
He also conveyed a message, "I hope that the students who benefit from my wife's love and care grow into people who pay the favor forward, no matter how much they give, and that their contributions pass on the baton to another act of giving. I would like them to join me in taking the first step in the donation relay that begins with each one of us.