Socially Responsible Life Jinmin Lee (graduating class of 1986, Korean Language & Literature major), CEO of Isoi
Jinmin Lee (graduating class of 1986, Korean Language & Literature major), CEO of Isoi
Jinmin Lee (graduating class of 1986, Korean Language & Literature major), CEO of Isoi, donated 50 million won to aid Ewha students as soon as the emergency fund-raising for overcoming the COVID-19 began. She sent a message of warm consolation and support for students, hoping that her donation will be used to help students further enjoy their basic rights.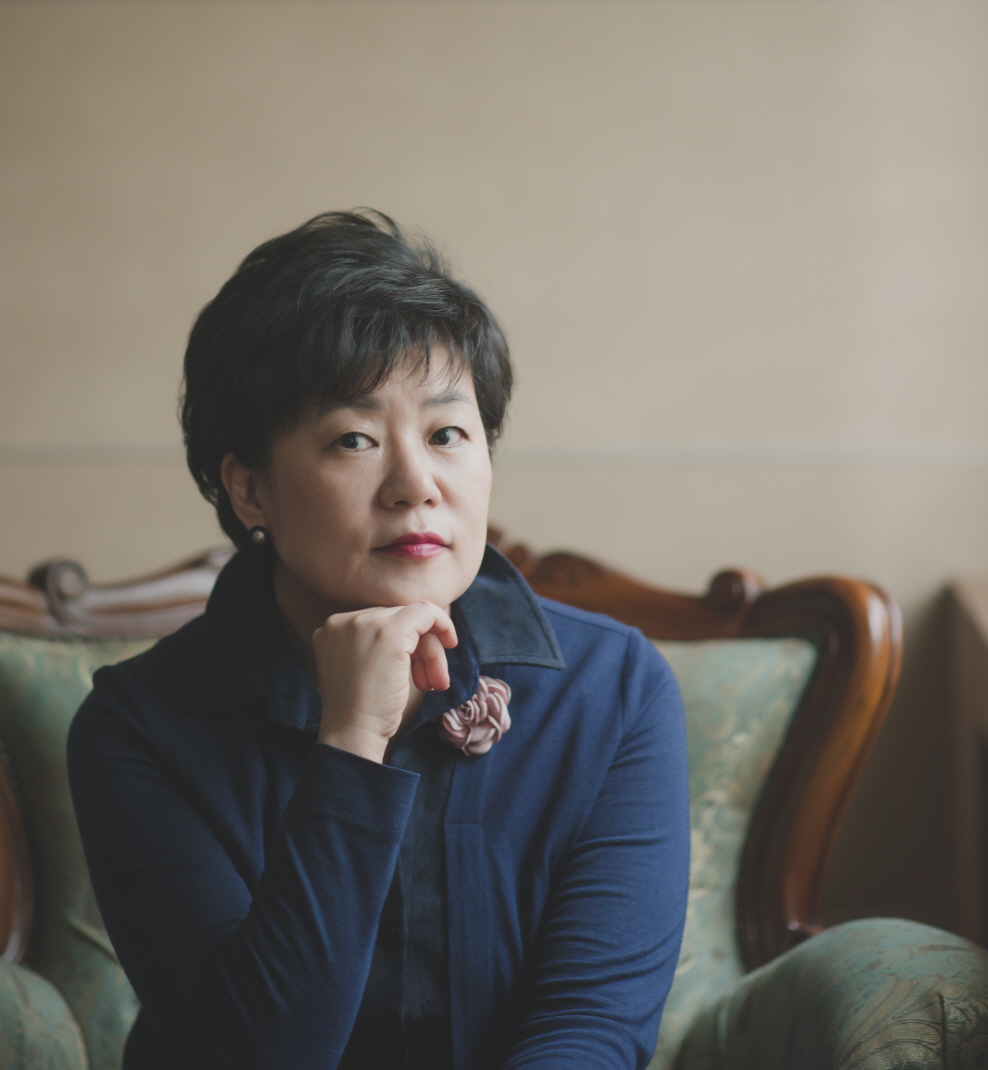 Socially Responsible Life
I am truly grateful that I am fortunate enough to own some wealth to continue the activities of sharing and donation. However, I don't believe it's all my possession just because I have it in my hands. I think the Lord gave it to me to use me as a passageway for some time. I may fall short of his standard, but I'm always grateful that I can be used as his passageway, and that I can share my joy with someone.
Sharing is also a social responsibility that I should take on. I was able to go to school, get a job, and run my cosmetic brand thanks to the help, assistance, and social support from so many people around me. And I think it's a debt that I have to repay now and forever while I move forward with my life. I will do my best to fulfill my social responsibilities not only through my personal life but also through my business.
Ewha that Expands the Horizons of Life
Ewha is the place that helped me to think freely, to escape from social oppression such as what women should do and what they shouldn't do. It is a place that raised my self-esteem as women and broadened the horizons of my life.
You are the most beautiful as you are and have enough reason to be loved by your existence itself.
The spread of "COVID-19" has greatly affected the lives and mindset of our young people. But at times like this, I'd like to tell them that, "We're all one great universe, a new world. We have plenty of reasons to be loved, and are most beautiful as we are." I hope students of Ewha set themselves free from social prejudice and treat themselves with more dignity and love. Also, I hope that they invest in themselves and move forward for their dream rather than make a sacrifice, defeated by the expectations coming from their social role.
Another sad thing I would like to mention is that students limit themselves with phrases like "golden spoons" and "silver spoons." However, how life will turn out is never determined by such inherited wealth alone. Rather than focusing on the difficulties in life, I hope them to gain confidence that, even if it's not easy, they can overcome those difficulties, and believe that even if one road is closed, another road will open for them.