Ewha Law School Produces Four Newly Appointed Judges in 2020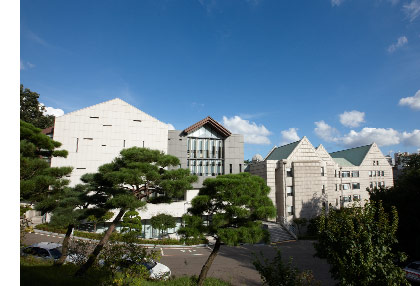 At an investiture for newly appointed judges held by the Supreme Court of Korea on October 20, four graduates from Ewha Law School became judges after successfully passing the screening process for the general legal profession in 2020. Since the first appointment of a law school graduate as a judge in 2015, Ewha has produced a total of 17 judges, which is the third largest number among 25 law schools nationwide, following Seoul National University (29) and Sungkyunkwan University (20). In the number of judges against the cumulative enrollment quota, Ewha ranked second after Seoul National University.
As the minimum required legal professional experience to become a judge has been raised to five years since 2018, the Supreme Court divided the screening process for judges into two: the process for general legal profession with more than five years of legal practice and the process to become an "exclusively-charged" judge with more than 20 years of legal experience. Among 155 newly appointed judges this year, Ewha Law School alumnae consisted of Judge Kim Jeong Eun (first graduating class, Ewha Law School), Judge Gang Eun-ji (third graduating class, Ewha Law School), Judge Kim Ji-yeong (fourth graduating class, Ewha Law School), and Judge Lee Ji-hui (fourth graduating class, Ewha Law School).
Ewha Womans University founded the Department of Law in 1950, the world's first College of Law for women in 1996 and the Ewha Law School in 2009. Ewha's College of Law has recorded many unprecedented "firsts" in the history of the legal profession in Korea, including producing Korea's first female lawyer, constitutional scholar, constitutional judge, and Minister of Government Legislation. Continuing this tradition, it also produced the top candidates for the National Bar Exam in 1991 and 2013 and was ranked fourth among domestic universities in the number of successful candidates at the National Bar Exam from 2015 to 2017. Maintaining such remarkable records, Ewha Law School was ranked first in the number of law clerks across the nation in 2013 and 2015, and third in the number of law clerks and prosecutors in 2018, maintaining a high success rate for producing successful applicants in the bar exam among 25 law schools nationwide.