Ewha Law School Produces 98 Successful Candidates in the 9th Bar Examination, 4 Legal Clerks, and 3 Prosecutors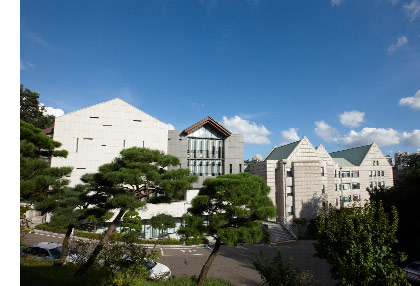 A total of 98 graduates of Ewha Law School passed the 9th Bar Examination, which represents a 98 percent pass rate against its enrollment quota (100). The school continued to achieve creditable results after last year's 95 successful candidates.
According to data released by the Ministry of Justice on Friday, April 24, a total of 1,768 candidates passed this year's 9th Bar Exam marking a 54.12 percent pass rate among candidates. Ewha Law School showed a 63.23 percent pass rate among candidates this year while its cumulative passing rate against overall enrollment quotas (from first to 9th) recorded 86.44 percent. The cumulative bar passage rate from 2012 to 2020 among those who have enrolled in Ewha Law School registers 86.44 percent, and the number of successful candidates continues to rise each year.
Meanwhile, graduates of Ewha Law School, Kim Han-ra, Min Soo-jung, Lee Ye-ji, and Cho Sun, were appointed as legal clerks according to the Supreme Court's announcement on Friday, May 1. Under the court's system, legal clerks are selected through tests among graduates of the Judicial Research and Training Institute or law schools. They work as researchers in courts, and some of them are finally appointed as judges. In addition, other graduates, Kim So-yeon, Lee Hye-jin, and Lim Ji-hye, were newly appointed as prosecutors on Monday, May 11. They will be assigned to the Public Prosecutors' Office after completing nine-month education and training at the Institute of Justice.
Since its first founding of the Department of Law in 1950, Ewha has established itself as the best legal training institution for women in Korea, opening the world's first female college of law in 1996 and Ewha Law School in 2009.