Ewha is ranked No. 1 among Korean Universities in Gender Equality Category of "THE University Impact Rankings 2020"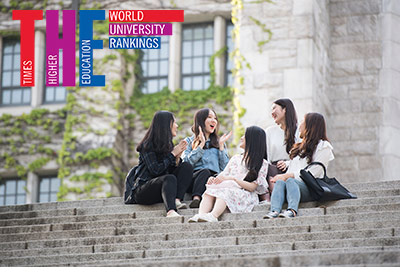 Ewha Womans University tops the list among domestic universities for gender equality in the "THE University Impact Rankings 2020"
Organized by the Times Higher Education (THE), a British institution that evaluates higher education, "THE World University Rankings" is recognized as one of the world's top three university rankings together with Academic Ranking of World Universities(ARWU) and QS World University Rankings. THE Impact Rankings are the only global performance tables that spotlight social duties and future roles of universities and assess them against the United Nations' Sustainable Development Goals (SDGs).
Ewha participated in the evaluation for the first time this year, ranked No. 1 among domestic universities and 50th worldwide in the issue of "gender equality." The Impact Ranking impact on gender equality was evaluated in areas such as research capabilities on gender equality, the ratio of women in high-ranking positions, the number of graduates in science and engineering fields, and affirmative action policies. Launched as the first modern education institution for women, the school has fostered female talents, developed the potential latent within them, and contributed to the growth of gender equality in Korean society. The ranking results are significant in that they confirm the excellent capabilities of the school, which has served as the world's top educational institution for women under the vision of "women's intelligence pioneering the future."
It is also ranked second among domestic universities in "No Poverty" while placed fourth domestically and 66th worldwide in "Good Health and Well-being." In addition, it was tied for the fifth place in "Global partnership" as well as "Decent Work and Economic Growth," which assesses the quality of the working environment and protection of labor rights, demonstrating its contribution to the society through Ewha's spirit of serving and sharing and its outstanding achievement in research.
President Kim Heisook said, "Ewha, which expanded the potential of women through education 134 years ago and ceaselessly led social changes in Korean, has established leadership for women in Asia and throughout the world transcending national border while realizing Ewha's spirit of "sharing." She also added, "We will continue to strengthen our capabilities so that our society can embrace gender diversity, prioritize the value of coexistence, and lead the future that will be heralded by the development of new technologies."